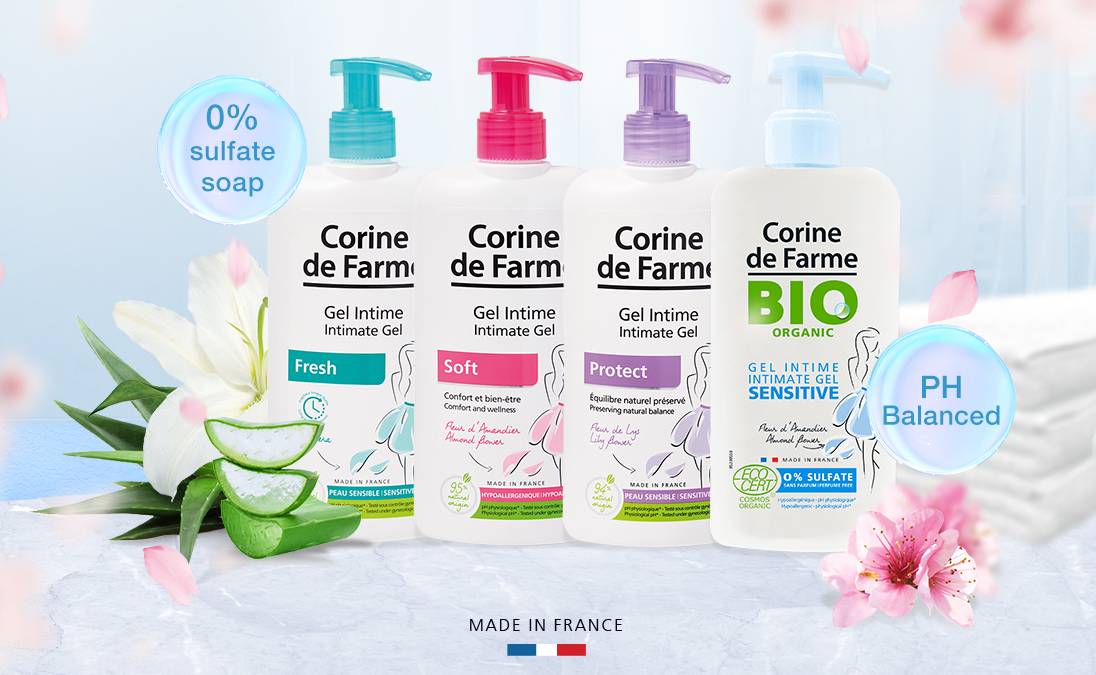 Brand Story
Corine de farme held the secrets of plants with healing properties for the skin during her time. In the last century, the ointments of this beautiful young girl inspired a man, Paul Duprez, a great passionate of nature. He joined hands with a homeopathic pharmacist to create in the laboratory of a small pharmacy a natural cosmetics brand, Corine de Farme.
Under the aegis of our grandfather, the vegetal decoctions became highly natural formulas of skin care for the fragile skin of babies. Three generations later, Corine de Farme proposes a wide range of skin care and beauty for the entire family which is sold throughout the world.
All Corine de Farme products contained of minimum 95% natural ingredients, free of parabens and dermatological tested. It gives the best nature to the skin, to keep it radiant and beautiful.


Corine de Farme